Experience an Inclusive Love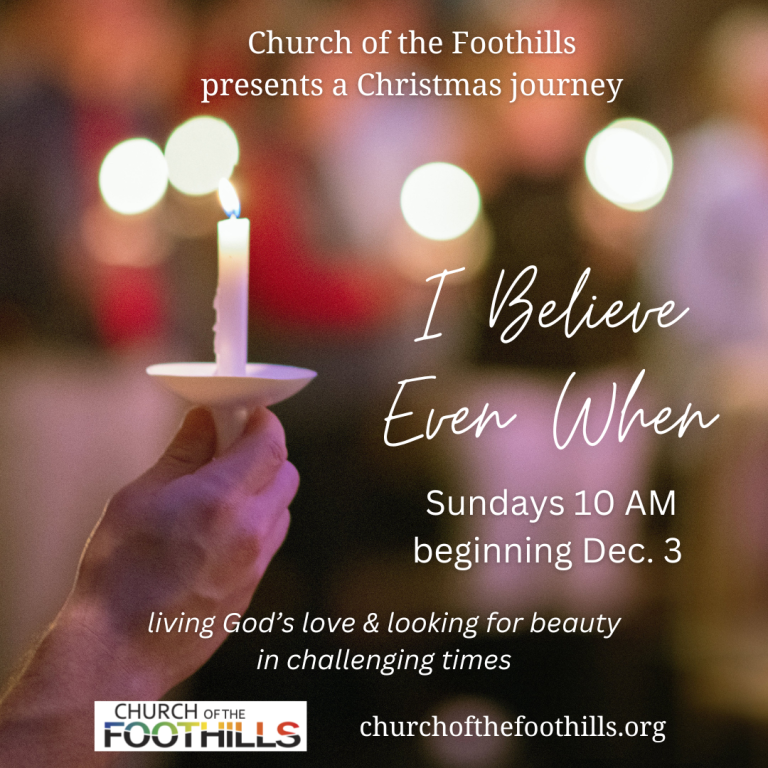 "All are welcome, regardless of ethnicity, race, sexual orientation, or gender identity," the pastor said, my first Sunday at CHOTF, 13 years ago. I am blessed to be a part of this inclusive, warmly welcoming, and activist community of faith.
Church of the Foothills fills my need for progressive morality. As a Christian, this church community fills what I feel is the justice, love and care presented in the words of Jesus Christ.
We have fun as we do good stuff in the world to care for people and the planet. I see we joyfully worship but take care of each other too when the need arises. I call that walking our talk.