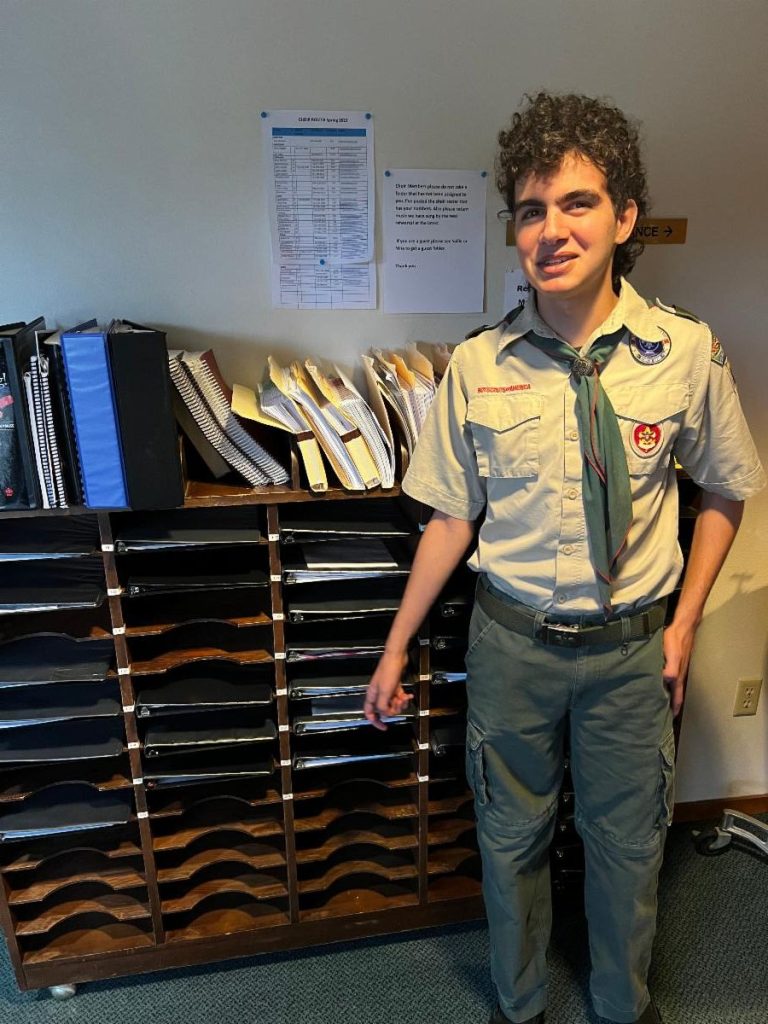 Jacob Bauer is a Senior at Irvine High School, a student of our former Director of Music, Tina Peterson, and a Scout working toward his Eagle Scout rank.
His project, in response to needs from our choir ministry, will rebuild and restore our choir folder cabinets to provide more space for music and more accessibility for our choir. This project will help him achieve the rank of Eagle Scout, a sign of his leadership development and commitment to his community.
Jacob will be in worship with us on Sunday, Sep. 10 to introduce himself, and he will have a table afterwards to answer questions and receive donations directly.
You can give in advance on Sunday at his GoFundMe page:
https://www.gofundme.com/f/save-choir-music-at-church-of-the-foothills