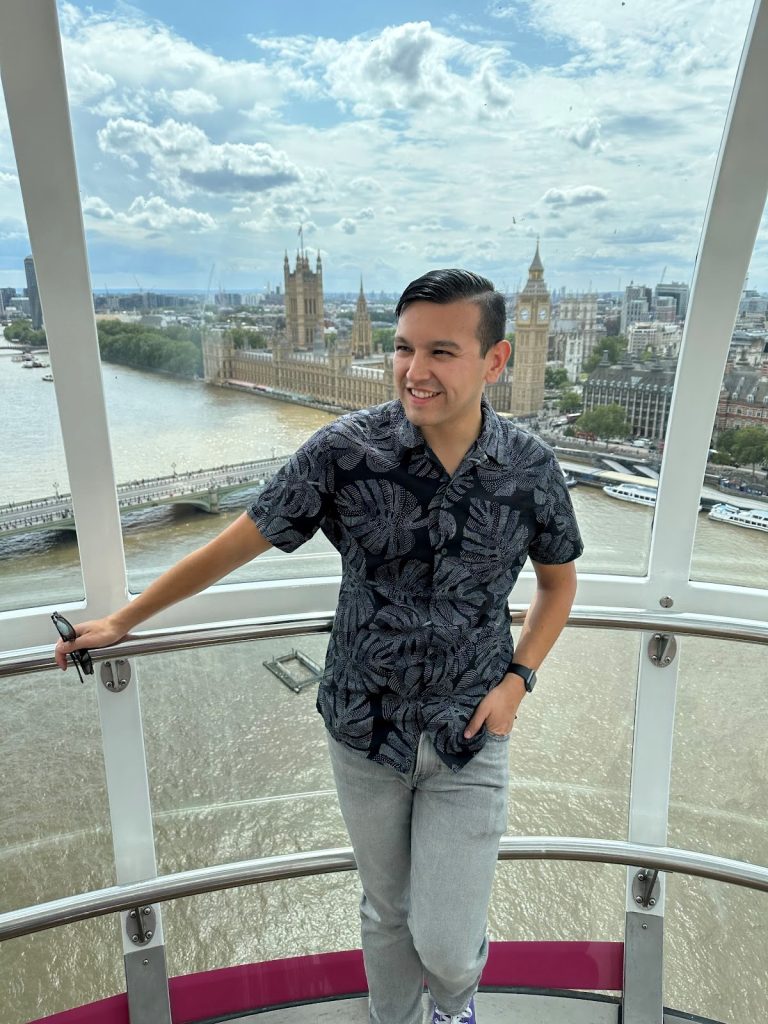 With great joy, Church of the Foothills announces the selection of Sammy Salvador to be our next Director of Music Ministries.
Mr. Salvador is an accomplished choir director with a Bachelor of Art's degree in Music Education from California State University of Fullerton. He brings a host of experience as a student teacher with Venado Middle School and Irvine High School, the latter of which he interned for Tina Peterson, our church's most recent Director of Music Ministries. Since 2019, he has served as the Choir Director of Dr. Augustine Ramirez Intermediate School in the Corona Norco Unified School District.
His church experience includes nearly ten years as a pianist, section leader, cantor, and choir director with St. Elizabeth Ann Seton Catholic Church in Irvine, CA.
Sammy wowed our choir and interviewing committee with his enthusiasm, his ability to connect with our multi-generational vocalists, his clear direction, his creativity, and his hope to serve a faith community where he can fully be himself.
Here's a few things our Interviewing Committee and choir had to say about Sammy:
"From the start of the rehearsal with the choir, it was fun to witness his joy for what he does."
"Sammy has lots of energy and is fun! His directions were clear and he kept the choir's attention."
"Time just flew and I felt so good at the end of our time with Sammy"
"Sammy is a natural and his education and experience will benefit our choir and our church. He is such a joy!"
"Makes me want to be better!"
Sammy will begin working with the choir on September 13 and lead singing in worship on September 17.
We thank our Interviewing Committee for their hard work sifting through resumes, reviewing candidates, and discerning our next step. That team included Kathy Hilberg, Kate McCloskey, Brandon Alvidres, Brenda Rowen, and Rev. Nathan Hill. We also thank our Personnel Committee for their hard work on final steps.